Ever since I read about the 'Yahoo Real Beauty' contest  I have been musing on what real beauty means to me and wondering why didn't I think over it before. Suddenly my mind started flooding with thoughts of 'what does real beauty mean to me' and here I am pouring a few of them drop by drop.
                                                            Real beauty is eternal.
For me, real beauty is present in nature everywhere
. When I open my eyes in the morning & step out of my bedroom pleasant & fresh breeze embraces not only my body but also my soul, the chirping of birds around is music to my ears, and the warmth of the emerging sun makes me feel like I am lying on my mother's lap, the fragrance of flowers, the rustle of leaves, the play of colors uplift my spirit. Everything present in nature looks beautiful beyond words.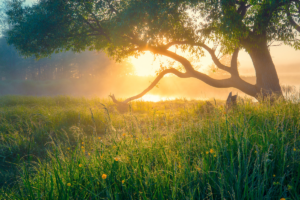 For me, real beauty is present in every human being man or woman, boy or girl, kid or elder though it is not recognizable in disguise. Real beauty is a reflection of the soul, a glow that comes from within that comes from kindness, gentleness, love, sacrifice, serving others, good deeds, and virtue. It's not physical appearance that makes us beautiful. All that glitters is not always gold. Fair complexion, sharp long nose, big sparkling eyes, fuller pouted lips, bow-like eyebrows, silky shiny hair, tall & slim body that's definitely not a definition of real beauty.
It is said that "Tailor makes you look gentleman and beautician makes you look beautiful but truth is that character makes you look real beautiful".
There are lots of people who served humanity and tried to make Earth a better place to live. Those people in my outlook are blessed with real beauty, eternal beauty. A few of them are:-
Mahatma Gandhi, Mother Teresa, Ishwar Chandra Vidyasagar, Baba Amte and Kailash Satyarthi.
Last but not least for me real beauty is a simulacrum of God. One who imbibes the virtue of God is blessed with real beauty.
This is my outlook toward real beauty.
Thanks for going through my post. If you liked it
This post is written for Yahoo India and Dove Real Beauty contest: 'What does real beauty mean to you'.
Thanks for reading!!!
Disha