T
ime and again, I have shared with y'all
the joy of being a blogger and how my blogging+vlogging are taking me to another level. I leave no stone unturned when it comes to creating the content for my blog and now
my YouTube channel
too. And I really feel that I have achieved something in my life when I get to know that my work inspires so many people out there. It feels great to have my hard work pay off!!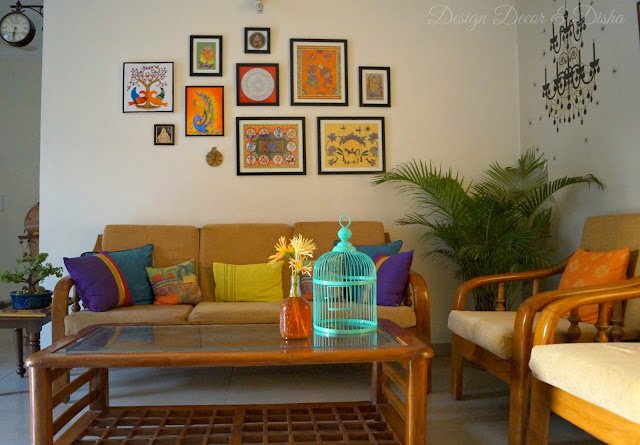 Today with me I have one of my wonderful blog readers from Bangalore who got inspired by my Indian Art Gallery Wall that you see in the image above and created one in her home. Dear readers here is a tete-a-tete with Smrity, a working woman, avid crafter, decor & DIY enthusiast and an artist too.
"My Name is Smrity Bhawna and I am from Bangalore.
I am working with Tata Communications Ltd as a Service Manager.
I am passionate about arts and crafts. Over the years I have learned many useful crafts such as Canvas painting, paper quilling, crafts using waste materials, Glass paintings, Anchor stitch etc…Also, I love to spend my time in my balcony garden." 
Here are some beautiful silhouette paintings done by Smrity.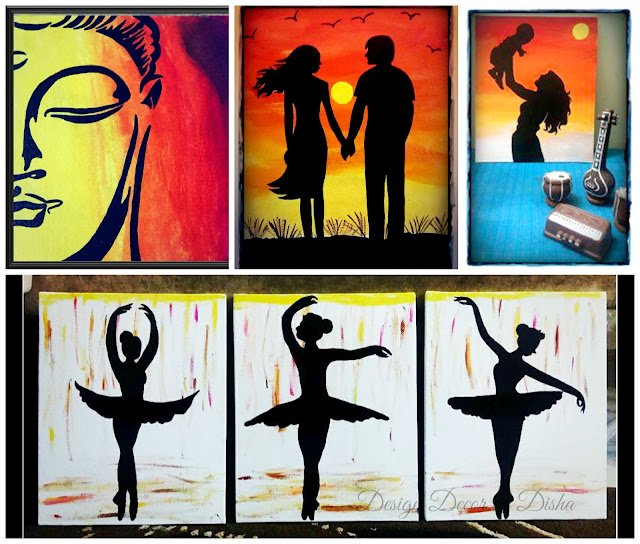 "I've been passionate about my hobbies. It's fun to stay busy with stuff that makes one happy. Since childhood, I love to draw and paint. Sharing you one of my childhood story, when I used to travel hill stations, I was carrying my drawing book along with paints to capture serene beauty as painting. As time moved on and as days progress my life started becoming hectic with more personal and professional responsibilities but because of my passion, it kept motivating me to balance my hobby with my busy life."

Did I mention this Buddha silhouette painting is my favourite!!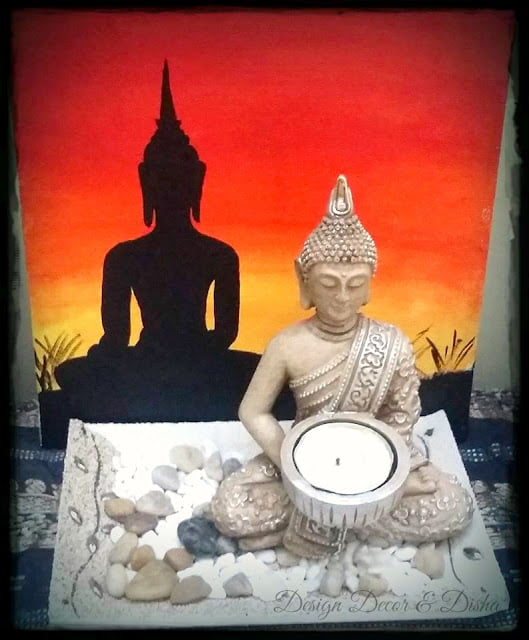 "My hobbies are a stress buster for me. After hard day something is required to make you happy. My family supports me to continue with my passion and we manage all work together to avoid anyone being carried away by loads of responsibilities."
Indian Art Gallery
"After seeing Disha's post regarding Indian Art Gallery wall I got the idea to decorate my wall too with my paintings."
MY GARDEN- BEST CORNER OF MY HOUSE
"My small try to beautify my garden with Wall Paintings."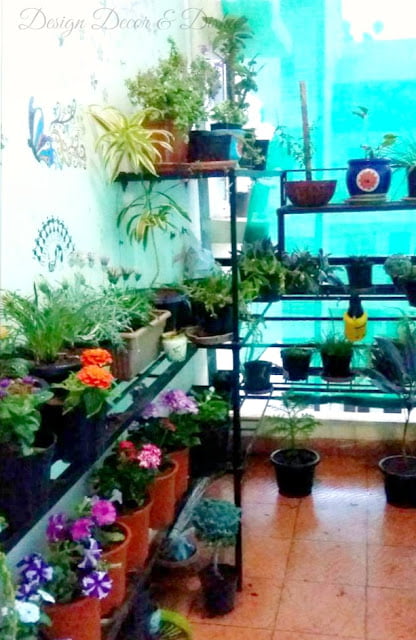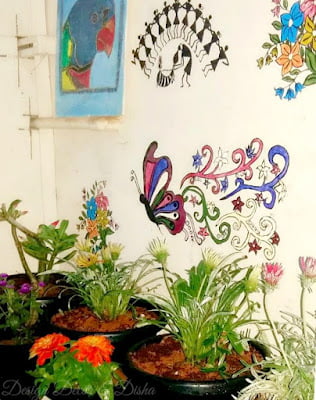 "My favourite corner of the house where I spend most of my time. My beautiful and colorful Garden…BEST PLACE in my AASHIYANA."

Best Out of Waste
"When everyone is trying to reduce, reuse, and recycle, these green recycling crafts are a simple and fun way to do this. Besides, instead of taking all your old magazines, newspaper, bottles or CDs to a recycling centre, you can make little gifts for your friends. So, don't throw out that stack of papers or other wastes."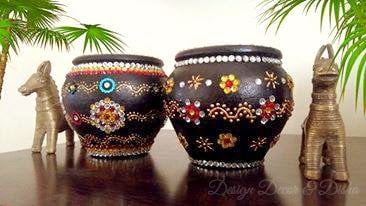 This brings me to the end of this blog. I hope you enjoyed all the creative work done by Smrity. Leave a line or two for her in the comment box to let her know how we care about each other and how we are ready to encourage and support each other.
Signing off for now and I'll be coming back soon with another awesome blog. Stick around!!
Till then connect with me here: