Y
ou can call me a gadget geek. I just love trying my hands on the latest in technology devices and appliances. I love the fact that technology is shaping our lives and can be a great help, provided you are using it in the proper manner and for the better. For me it has always been a great help, be it blogging, online interaction with clients, raising a tech wizard kid, or having fun with family and friends far away from me, I always need a good device that is packed with the latest technology. Sometimes this is how I work…..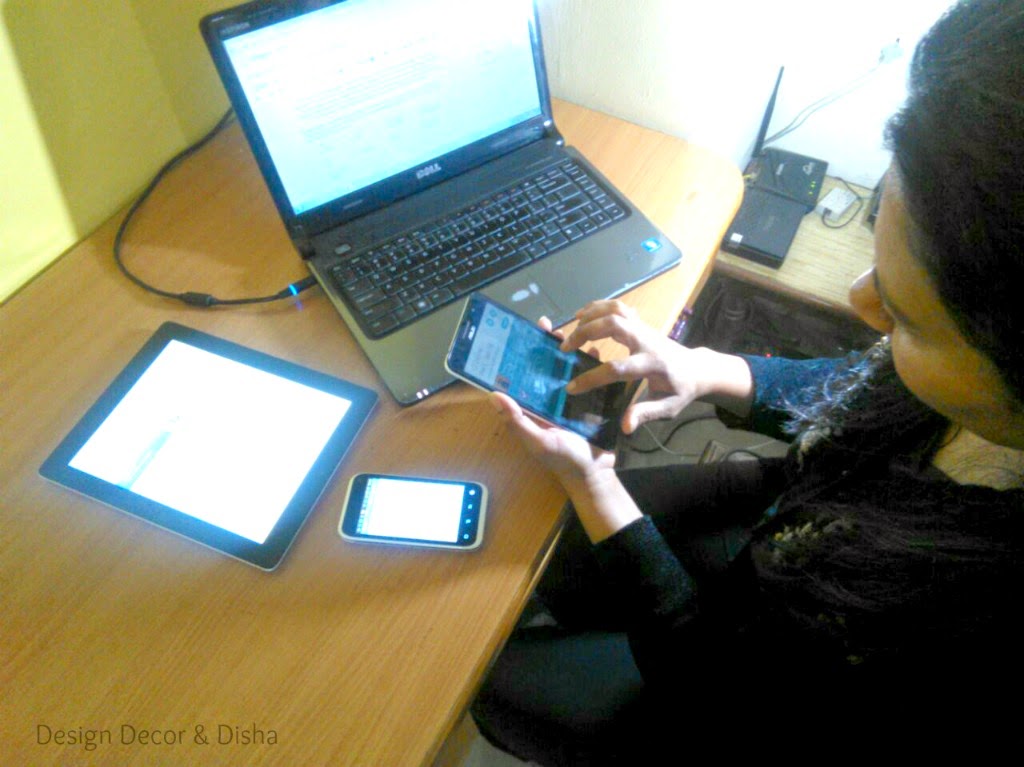 Recently I have been given Asus Zenfone 6 to use and write my experiences about. I have been using Zenfone 6 for the past 4-5 days and found it quite an impressive phone. It is the most beautiful phone that I have ever used. It has very useful features and it's quite robust mobile.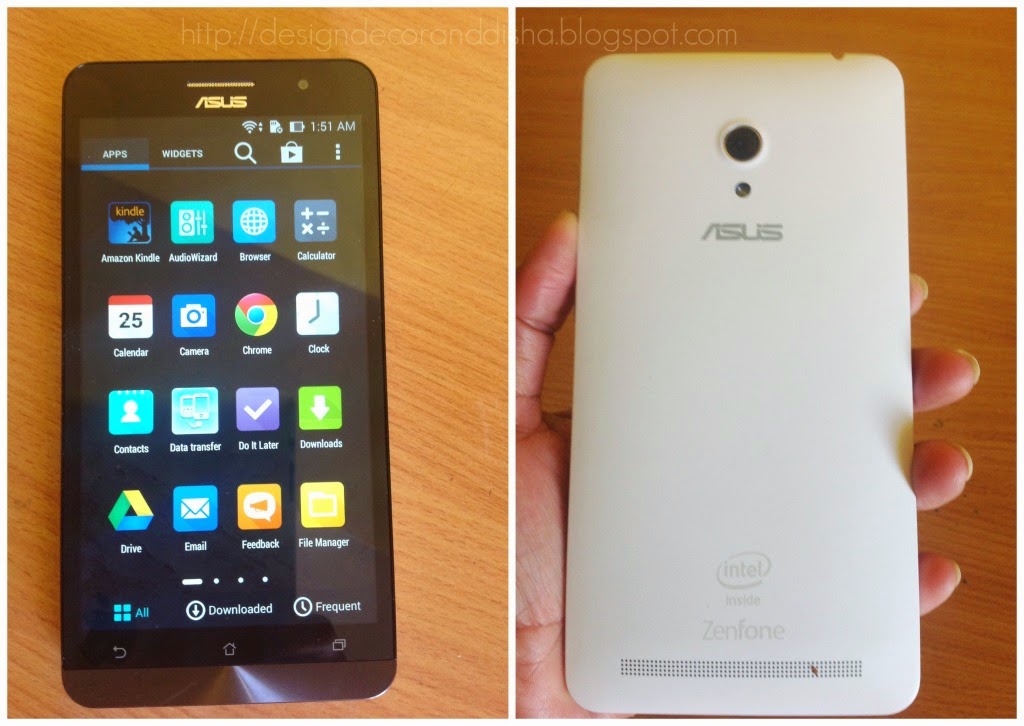 How I am using Zenfone 6:
Let's see how I am using it. I found some unique features in Zenfone 6 and here they are…
Sleek and light:
The moment I picked up the Zenfone 6, the very first thing that I noticed about it was, its sleek body and lightweight, which is 196 gms only. It perfectly fits in my palm but, yes, I have to use my other hand to operate it. The back cover of this mobile is in a matte finish that allows perfect grip. My earlier phone's screen shattered because of its glossy back, which doesn't allow perfect grip and it slipped from my hand. Zenfone 6 screen is protected by Corning Gorilla Glass 3, which is a benefit for users like me.
Though it's a bigger phone, it fits perfectly in my jeans pocket, bigger and better it is. And because of its lightweight, I will give a few extra marks to Zenfone 6, because, unlike my previous phone, I can hold Zenfone 6 for longer without feeling any discomfort or pain in my hand.
Bigger Screen:
Zenfone 6 screen is quite big. With its 6 Inches LCD display, it is a large beautiful phablet. I loved the device for its better and wider display. The brightness level offered by the display is quite good which results in brightly lit visuals. I love watching videos and playing games on Zenfone 6  because of the amazing pictures and graphic quality. I am a big music lover. I love to listen to music whenever I am stressed out but, with Zenfone 6 not only do I enjoy music, but I can write my blog post also at the same time. Isn't that icing on the cake?
One more thing that I liked a lot about Zenfone 6 is its touch, which is quite sensitive and accurate. I faced lots of problems with the touch screen of my previous mobile. Thankfully Zenfone 6 offers a wider screen and sensitive touch, now no more typing mistakes. Writing a blog post and replying to emails have become pretty easy and time-saving. With my previous mobile, it was a hassle to write posts, upload pictures to a blog, and then edit a post. I tried writing blog posts using Zenphone 6 and I was quite amazed with the result. I wrote the entire post with great ease.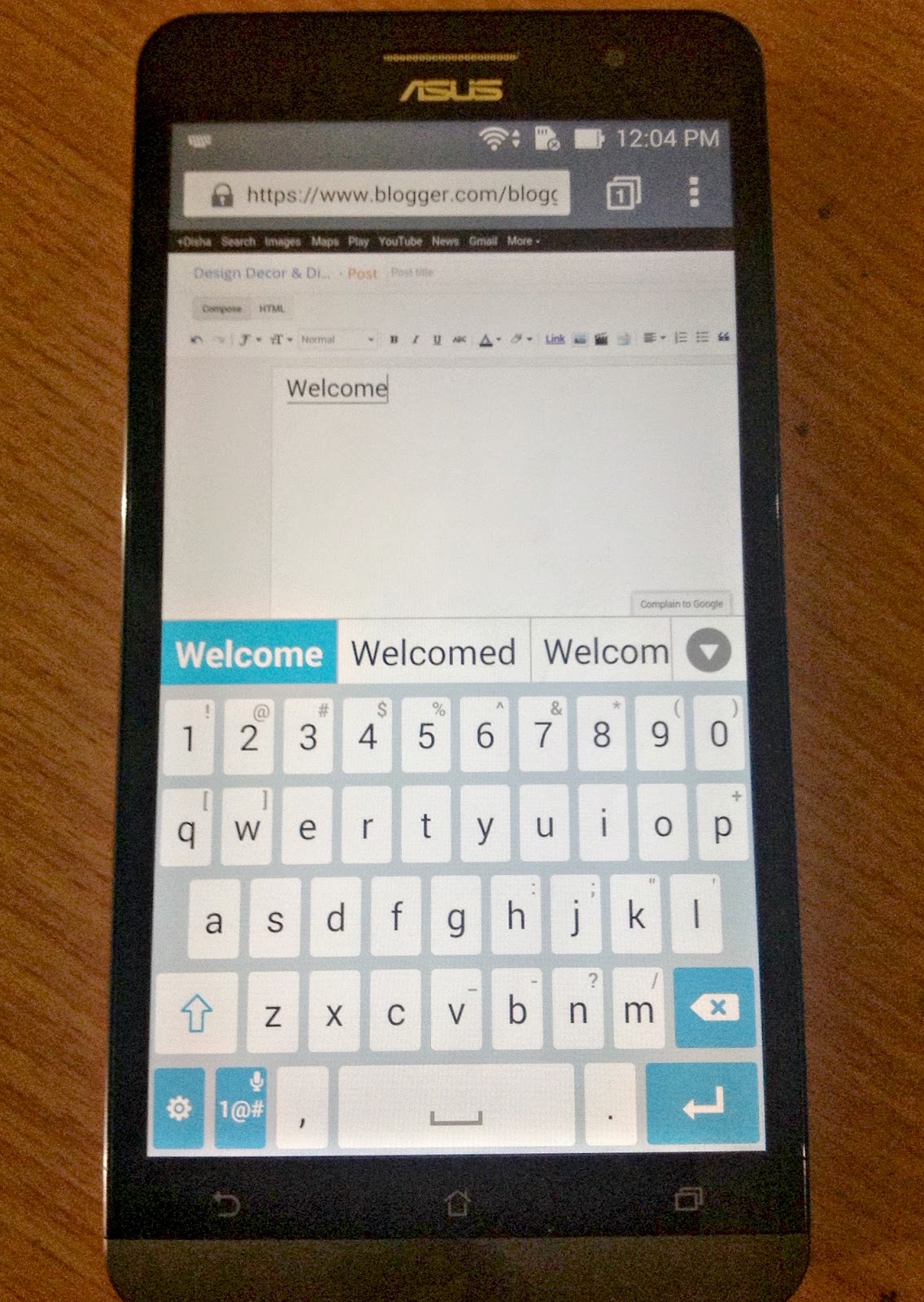 See the size of virtual keys in the type pad, it allows your fingertip to freely tap the specific key. Zenfone 6 earned extra bonus in terms of touchscreen sensitivity and accuracy. You can switch to glove mode too when you are using the phablet with gloves on, a useful feature especially in winter.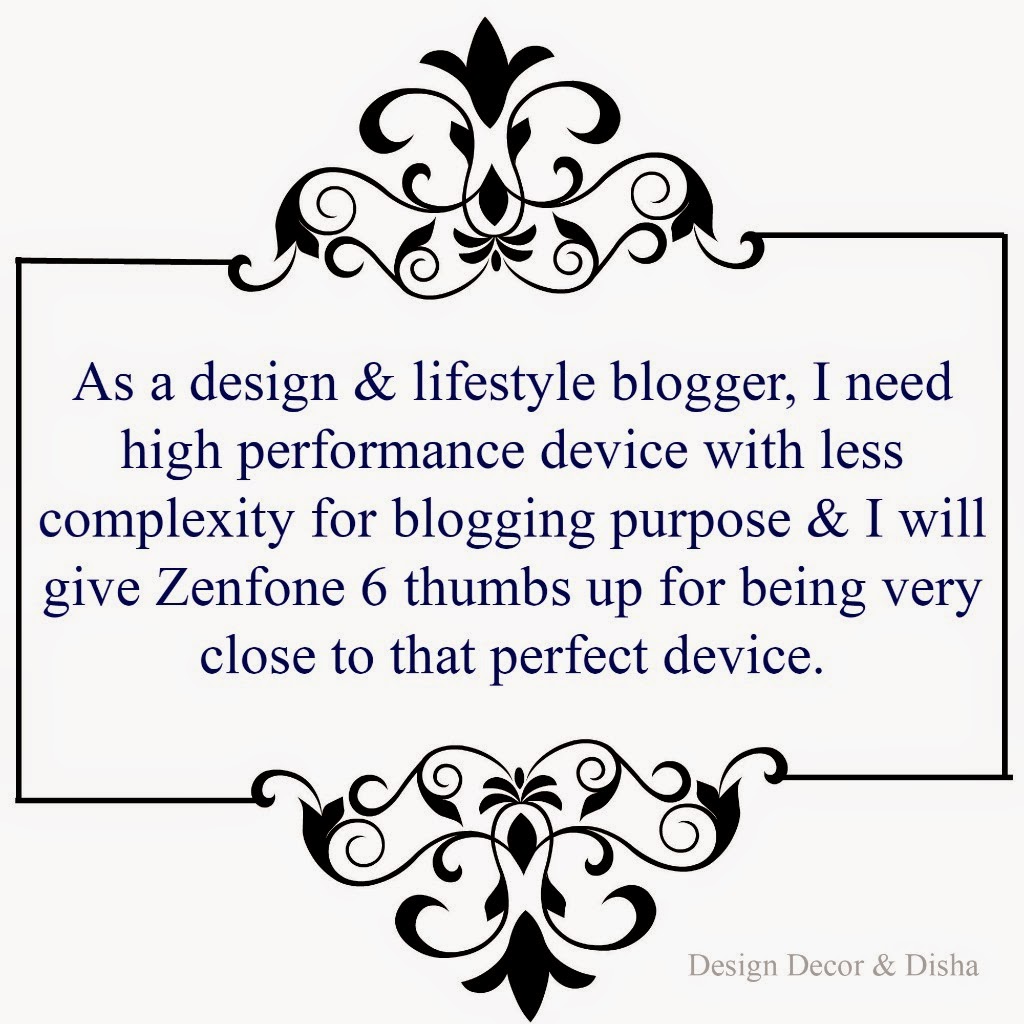 I am exploring the device and finding something new, exciting, and extraordinary every day, I will share more of Zenfone's 6 unique features and how I am using it. Stay tuned!!
Coming up next "Lippan work panel made by me".